SPECIAL EVENTS FOR JUNE 2020
Events will be streamed online on the temple facebook account https://www.facebook.com/groups/112826074239/.
To sponsor Archana or for general donations to the current temple, please click the Donate button below.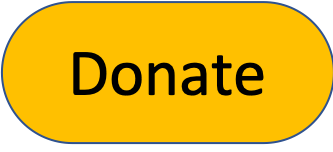 Special Events for July 2020
1.     Friday, July 3rd – Satyanaraya Pooja @ 7:00 pm
2.     Saturday, July 4th – Guru Poornima @ 10:00 am Baba Moola Matra Havana and Samuhika Abhisheka will be performed. Note: due to eclipse the Puja will be performed in the morning
3.     Tuesday, July 7th – Sankatahara Chaturthi @ 7:00 pm. Note: no Hanuman Bhajan and Hanuman Chalisa due to Chaturthi.
4.     Friday, July 24th – Naga Panchami @ 7:00 pm
5. Friday, July 31st – Samuhika Varalakshmi Vratham @ 7:00 pm 
LIMITED TEMPLE OPENING WITH RESTRICTIONS
Thank you for your support during Pandemic time. Starting

 
Monday, June 2nd
, we will be opening the Temple for devotees on

 
Monday
,

 
Thursday
,

 
Saturday
 

and

 
Sunday
 

from

 
6:30pm
 

to

 
8:00pm
 

central and during special events listed above.
We request the devotees to follow the listed restrictions. The Temple Management will continue to monitor the situation, and take guidance from County, State, and Federal authorities and make changes as deemed fit.
RESTRICTIONS
Devotee with

 

face mask only

 

will be allowed in the temple.
We will

 

maintain social distancing

, and only 8 devotees will be allowed inside the temple at a time.

 

No Abhisheka

 

will be performed to main deities and guru vigraha.

 

No

 

outside food / prasadam

 

is permitted in the temple and we will

 

not be serving prasadam and theertham

 

at the temple
If you bring flowers or garland, please

 

rinse the flowers and garland

 

once again at the temple before giving to the priest

 

Wash your hands with liquid soap before you enter the main Temple hall and when you exit the temple.

For your safety you may consider wearing hand gloves and/or socks
To stay informed, please join the Facebook group and the devotee WhatsApp group. Please click
here
 to join Facebook Group.
If it does not work, please paste the URL below into your web browser 
For any questions please contact the listed Temple Board Members and Volunteer(s) leads and/or our temple Manager Diwakar Racherla by sending email to This email address is being protected from spambots. You need JavaScript enabled to view it. or by calling us on 214-513-2562
Respectfully,
Flower Mound Hindu Temple